At the first sign of a septic problem, contact us, and we'll address it right away.
When a septic problem pops up on your property, the situation can cause a lot of frustration. It often happens at the worst possible time, such as when you have friends or family visiting and staying with you. Some of the most common problems with septic systems include clogged drains, damaged tanks, non-functioning drain fields, and backed-up toilets. All of these septic problems are difficult to manage on your own, but our team at Tampa Bay Septic can help. We specialize in septic services and can perform them on properties located throughout the Brandon, Florida area.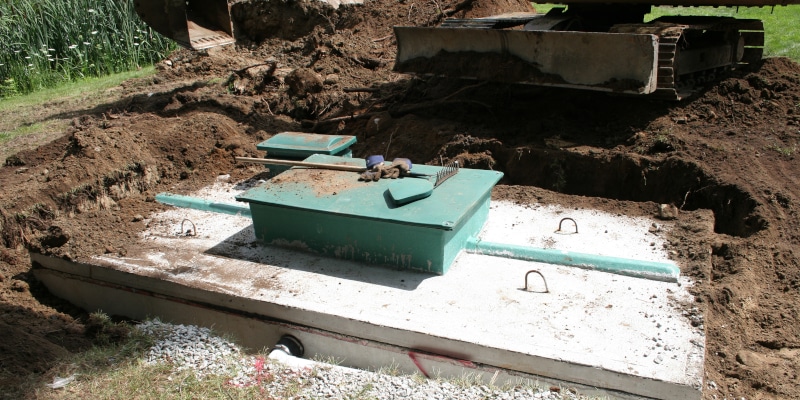 You might notice some warning signs that a septic problem is brewing somewhere within the system. Slow-moving drains can indicate a clog or too much waste in the drains. Leaking water can tell you that a component of the system is damaged and needs immediate attention. Other signs of septic issues include greener patches of grass, unpleasant odors, and wet spots on the ground near where the tank or drain field is buried. At the first sign of a septic problem, contact us, and we'll address it right away. Some septic problems are urgent in nature and can't wait for normal business hours, so we offer 24/7 emergency service.
We're committed to helping each of our clients have a properly functional septic system without concern of environmental contamination or backups. If a septic problem arises at your home or business, don't hesitate to reach out to us for a solution. We can also handle the necessary maintenance on your system, which can reduce the risk of problems in the future.
FAQs About Septic Problems
Our team at Tampa Bay Septic is here to help you deal with any septic problems you may be experiencing. Here are the answers to some of our most frequently asked questions on the subject to help you keep your system in good working order.
How can I tell if I have septic problems?
In general, septic problems tend to cause the same predictable side effects. You will probably find that sewage is backing up into your home, notice that your drains are slowing down considerably, and smell a foul odor coming from your tank. In addition, you may notice standing water in your yard or see your lawn becoming patchy, with some areas of grass looking either noticeably browner or noticeably greener than others.
Can I tackle septic problems myself?
In our experience, most people don't even want to consider dealing with septic problems themselves. If you are tempted to try a DIY solution to save money on labor, we strongly advise you against it—a mistake in septic repairs could cause serious health issues for your whole household, and the risk is not worth the money you might save. Instead, we encourage you to call our experts to get the effective solutions you need.
How can I prevent septic problems?
The first step to preventing septic problems is to have your tank pumped regularly. Our team can set you up a schedule of septic pumping appointments that will ensure your tank is never in danger of overflowing. In addition, never flush anything but toilet paper and human waste down your toilet, and don't dispose of harsh chemicals down the drain—flushing other products down the toilet will clog the pipes, and introducing chemicals into the tank will kill the good bacteria inside and prevent waste from breaking down as it should.