We recommend taking care of septic tank repair as soon as you notice a problem.
Sometimes it is quite evident that you need septic tank repair at your Tampa, Florida home. Other times, however, it isn't symptomatic, yet no less urgent to get it taken care of. At Tampa Bay Septic, we recommend calling us for a septic system inspection every year or two to be sure your septic system is operating properly. We also suggest being watchful for certain telltale signs that septic tank repair is needed.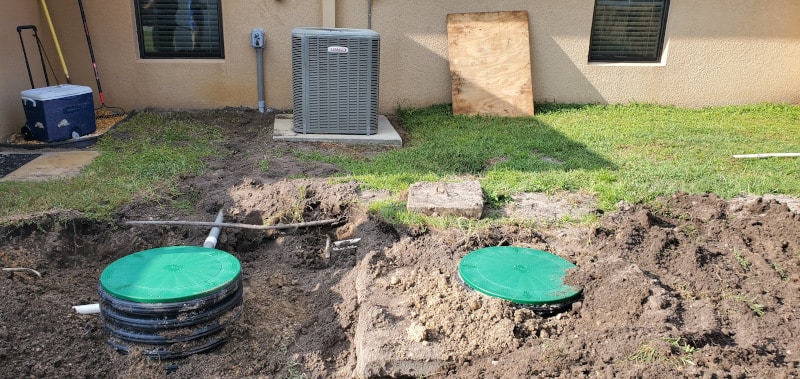 A backup is, of course, the worst possible wakeup call that you need septic tank repair. The good news is that if you pay attention to the smaller symptoms leading up to it, it often doesn't get to that point. For example, if there is a clog in the system, whether it be in the main pipe, septic tank, or drain field, you'll notice issues with all the drains in your home slowing down. In this situation, stop flushing or putting anything down the drain until you've called for septic tank repair if you want to avoid a backup.
Exterior symptoms to watch for are lushness of landscaping and grass over the septic tank or drain field, soggy areas, and odors. These indicate a drainage issue and pose an environmental hazard, so calling promptly for septic tank repair is advised.
If you have any questions about septic tank repair or our other septic services, or you would like to schedule repair, maintenance, or an inspection, don't hesitate to reach out to us. We are confident that our more than 20 years of experience in the industry will provide you with the high level of service that you deserve.
---
At Tampa Bay Septic, we offer septic tank repair in Tampa, Brandon, Clearwater, Palm Harbor, and Spring Hill, Florida.