Septic cleaning involves removing all the layers of built-up waste and grime from within the tank.
Having a septic system on your property requires some regular maintenance. Keeping up with that maintenance can keep things flowing properly and prevent a range of issues from occurring. One of the most important elements of septic maintenance is having the tank cleaned and pumped regularly. Septic cleaning involves removing all the layers of built-up waste and grime from within the tank. At Tampa Bay Septic, we can perform this task for property owners located in Brandon, Florida and many of the surrounding cities.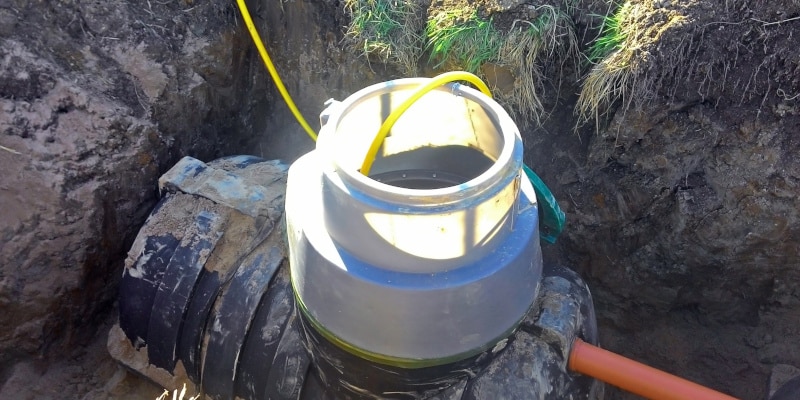 Septic cleaning also protects the environment, so it's a worthwhile task to have done regularly. When you have your septic tank professionally cleaned, it reduces the risk of septic backup or failure. If either of these situations occurs on your property, the waste and contaminated water could cause environmental damage. It's worthwhile to keep up with regular septic cleaning to protect your property from extensive damage and a very messy, unpleasant situation. The frequency of septic cleaning depends on the size of your tank and how much waste comes through the system regularly. We can make a recommendation for how often to have your septic tank cleaned and pumped, as well as get you set up on a regular maintenance schedule.
In addition to keeping up with regular maintenance, it's also important to treat your system properly to avoid overloading it. Our technicians can give you tips, like spacing out laundry loads or following certain restrictions when flushing things down drains. These tips can protect your septic system and reduce the risk of clogs and other problems.
FAQs About Septic Cleaning
Here at Tampa Bay Septic, we offer a comprehensive array of septic services to help you keep your system in good working order. The option that people have the most questions about, in our experience, is our septic cleaning services, so we put together this list to provide the answers to some of our most frequently asked questions on the subject.
What is septic cleaning?
The term septic cleaning refers to the process of removing the built-up grime from the walls and sides of your septic tank. While septic pumping will remove the bulk of the waste, a layer will be left behind, clinging to the sides, which is where septic cleaning comes in. Our team will thoroughly scrub the interior of your tank to remove all traces of waste.
Why is septic cleaning necessary?
If the waste and grime are left to build up on the inside of your septic tank for too long, your system is likely to malfunction. Septic cleaning is therefore necessary to prevent these problems from occurring and keep your system in good working order. Having your tank regularly cleaned will help prevent septic backups, and it will protect you from a lot of unpleasantness as well as protecting your local environment from a sewage spill.
How often do I need septic cleaning?
Unfortunately, there is no simple answer to this question, as how often you will need septic cleaning services depends on the size of your tank and how much waste typically comes through the system each day. Our team can assess your system to provide a recommendation for how frequently you should use our septic cleaning services.
---
At Tampa Bay Septic, we offer septic cleaning services in Tampa, Brandon, Clearwater, Palm Harbor, and Spring Hill, Florida.
Similar Services We Offer: