We're a full-service septic contractor specializing in septic tank installation.
A septic system is a common addition to properties throughout the Spring Hill, Florida area. Many properties in this particular area are located too far from the septic processing facilities that serve the region, so adding a septic system allows each individual property to process and store the waste that moves through the drains. One of the key components of a septic system is the tank, which is a concrete box buried beneath the ground. All the pipes that connect to drains in the structure lead to the septic tank, where liquid and solid waste are treated and stored. Treated liquid waste moves out of the tank and into the drain field, where it is absorbed back into the soil.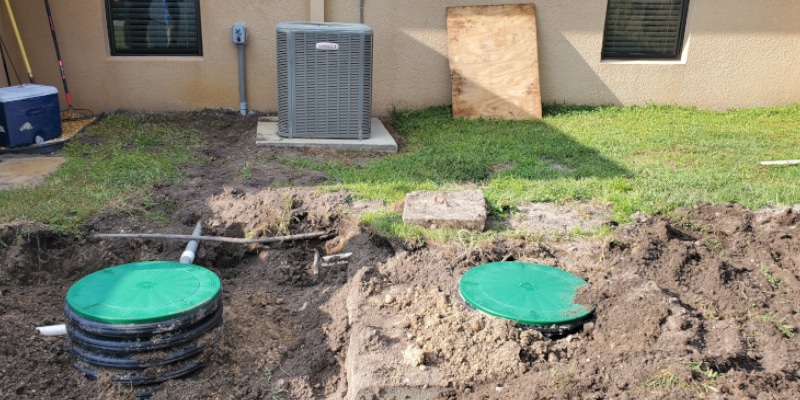 The process of septic tank installation should always be left in the hands of a skilled professional. It involves placing the tank beneath the ground and connecting all the plumbing, so even a minor mistake in the installation process could have disastrous and messy results. For local property owners, the team at Tampa Bay Septic is here to take care of all septic needs. We're a full-service septic contractor specializing in septic tank installation. Our technicians have the skills and experience needed to perform all steps in the installation process properly, ensuring a system that you can count on to work properly and store your waste.
When we perform a septic tank installation, we make sure to place a tank that will accommodate the needs of the household. We can also take care of the tank by providing ongoing maintenance.
---
At Tampa Bay Septic, we offer septic tank installation services in Tampa, Brandon, Clearwater, Palm Harbor, and Spring Hill, Orlando, Miami, Jacksonville, Fort Myers, and Daytona Beach, Florida.