You don't have to deal with a septic backup on your own – contact us to take care of the issue right away.
When your property relies on a septic system to process and store liquid and solid waste, all the components must be functioning properly. Even a minor issue, like flushing something down a drain that doesn't belong there, can lead to a septic backup that wreaks major havoc on your home. There are a number of issues that can lead to a septic backup, but you can always rely on our team at Tampa Bay Septic to take care of the problem. We offer septic services to those located in and around Brandon, Florida, including the diagnosis and repair of septic backups.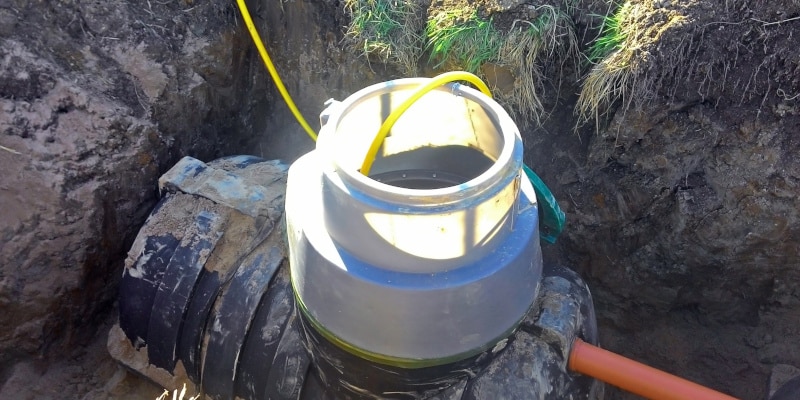 You might get a few warning signs when your septic system isn't functioning as it should. Some of these signs include unpleasant odors in the air, wet spots in your yard, and slow-moving drains. If you spot any of these concerning issues in your home, contact us, and we'll send a technician to determine the cause and perform a repair. Of course, a septic backup can also occur with no warning, and we can take care of this problem too. Our experienced technicians will work quickly and efficiently to clear the clog or repair the damaged component that's causing your septic system to back up.
You don't have to deal with a septic backup on your own – contact us to take care of the issue right away. We understand the urgency of septic concerns and are available to provide emergency service 24 hours a day, seven days a week.
FAQs About Septic Backups
One of the problems we get called to deal with the most frequently here at Tampa Bay Septic is a septic backup. To help you avoid this problem, we have put together the answers to some of our most frequently asked questions on the topic to give you a better understanding of what causes this problem and what to do about it.
What causes a septic backup?
A few different things can cause a septic backup. One is failing to have your tank pumped on time, which causes the sludge to build up until there's no more room in the tank. Another common cause of backup is flushing items like menstrual pads, wet wipes, and other non-biodegradable items down the drain—these items don't break down in the tank, and they can create blockages that cause sewage backup.
How can I avoid septic backup?
The best ways to prevent your system from backing up are to make sure to have the tank pumped regularly and avoid introducing items into the system that could damage your tank. This includes not flushing menstrual pads and wipes, as well as not disposing of things like oil, paint thinner, or other hazardous substances by pouring them down the drain.
What should I do if my system backs up?
If you are experiencing a septic backup, you should call a septic company like ours right away. We will dispatch our technicians as soon as possible to correct the issue and assist with any necessary cleanup. In addition, we can also put you on a schedule of regular septic pumping appointments to help prevent this problem in the future.