At the first sign of a toilet backup, contact us for professional repair.
A toilet is an essential component of any modern-day plumbing system. When a problem arises with one of the toilets in your home or business, it can create a problem for everyone in the space. A toilet backup is especially worrisome, as it can cause contaminated water and waste to spill out into your home and create a very unpleasant situation. Backups can occur when large items are flushed down toilets or the pipes that connect to the toilets in the home get clogged. If your home relies on a septic system, a toilet backup can also occur if the tank is overloaded or there's another issue with a component within the system.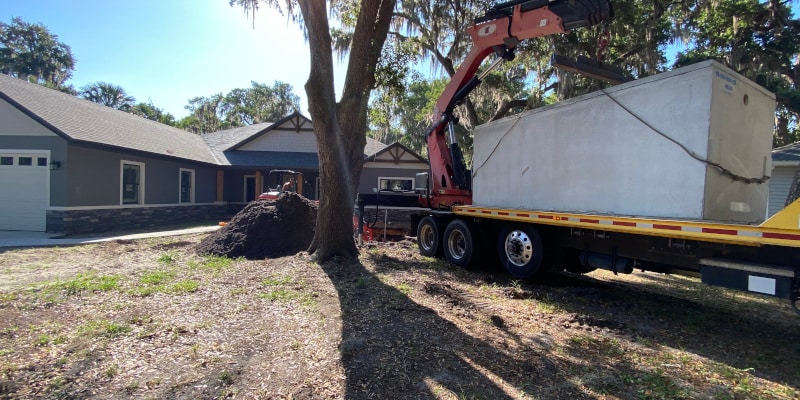 If you're dealing with a toilet backup in your Brandon, Florida home, don't hesitate to reach out to our team at Tampa Bay Septic to address the issue. We offer a range of septic services, including diagnosing and repairing backed-up toilets. You might notice that your toilet isn't flushing normally or that it won't flush at all. If water starts spilling out of the bowl onto the floor, the situation is especially critical, as the liquid may contain waste and threaten the hygiene of your home.
At the first sign of a toilet backup, contact us for professional repair. We have years of experience in the septic industry and can determine what's causing your toilet to back up, as well as how to repair it to reduce the risk of it happening again. Keeping up with regular septic maintenance is also an important aspect of having this type of system on your property, which we can discuss with you as well.
FAQs About How to Deal with a Toilet Backup
One of the most common issues that we at Tampa Bay Septic deal with is backed up toilets. If you have questions about toilet backups or what to do about them, keep reading to get the answers you need.
What's the difference between a toilet backup and a clogged toilet?
If your toilet is clogged, then water will not be able to enter the sewer system, and the toilet bowl will overflow as more water is added to the bowl without having anywhere to go. In contrast, a toilet backup occurs when your septic system is overfull—the water and waste try to enter the tank, but have no room to do so, which causes sewage to flow back up the pipes and re-enter your drains.
What should I do if I have a toilet backup?
As we mentioned above, a toilet backup indicates that there's a problem with your septic system, and you should call septic experts like those on our team to come deal with the issue. Unlike a simple clog, you won't be able to fix this problem on your own, but fortunately, you can turn to our experts to get the prompt service and effective solutions you need.
How can I prevent toilet backups?
If you want to prevent another toilet backup from occurring in your home, you will need to take good care of your septic system. We recommend having your system regularly inspected to check for potential problems, and having the tank pumped on a routine schedule, so the tank never gets overly full.
---
At Tampa Bay Septic, we can assist with toilet backup problems in Tampa, Brandon, Clearwater, Palm Harbor, and Spring Hill, Florida.