The last thing you want to worry about is a toilet that is overflowing into your home or business.
Indoor plumbing is one of the modern conveniences that most people simply can't live without. You probably don't spend much time thinking about your plumbing components, at least not until something goes awry. A toilet backup is an example of an issue that will force the thought of plumbing into your mind, as a clog in the toilet can create a number of issues. Depending on the size of the clog, it may be difficult to get it cleared and get the water flowing again. You could end up with an overflowing toilet that causes water damage in your living space. Even a toilet that doesn't overflow can't be used when it's clogged.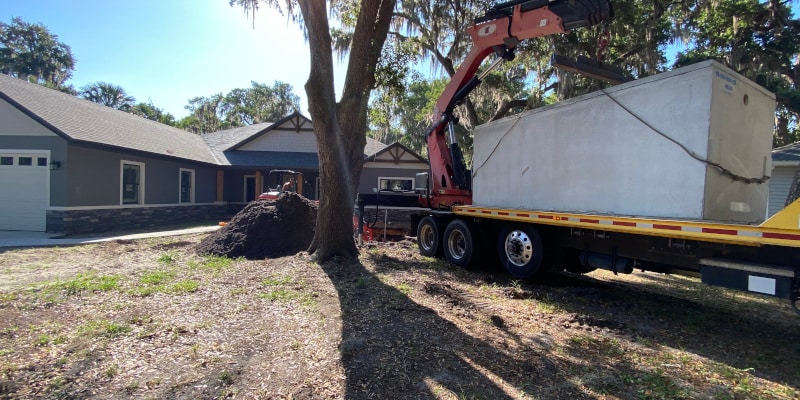 At Tampa Bay Septic, we can address a toilet backup issue at your Tampa, Florida property. Toilet backup service is one of the services we provide to our valued clients, which include residential and commercial property owners. The last thing you want to worry about is a toilet that is overflowing into your home or business. If you spot any of the warning signs of toilet backup, such as water that won't drain, unpleasant odors in the air, or bubbling water in the bowl, contact us right away. We'll come to your property to assess the issue and come up with a plan for repair.
In addition to toilet backup service, we're available to handle a number of other septic issues on your property. We're septic experts and can keep your tank in good shape, as well as perform any repairs that are needed on the system.
FAQs About Toilet Backups
At Tampa Bay Septic, we take pride in being a trusted source for septic services in the Tampa, Florida area. Whether you are being proactive in maintaining and caring for your septic system or you have an emergency such as a toilet backup, you deserve to have a company you can rely on for the services you need. We also feel it is our responsibility to address all your questions so you can be confident in knowing how to care for your septic system and avoid toilet backups. Here are a few common questions we have been asked when responding to a toilet backup call.
Is a toilet backup always caused by a full septic tank?
No, although that is a common cause and the most preventable one, there are some other things that could have led to a toilet backup. For example, a sewer line could have become clogged by something that was flushed, infiltrated by a tree root, or crushed by a vehicle. Rest assured that we will accurately diagnose the situation and provide the correct resolution.
If one toilet backed up, will the others also?
If the reason is either a full septic tank or a problem with the main sewer line, it is likely that all toilets in the home will be affected. If one has backed up, it is best to refrain from using the others until we can assess the situation.
Why am I having a chronic toilet backup or clogged toilet problem?
If the septic tank is not full, the next things to check are the main sewer line and whether there was a mistake made during the installation of the septic system.
---
At Tampa Bay Septic, we can assist with toilet backup problems in Tampa, Brandon, Clearwater, Palm Harbor, and Spring Hill, Florida.